Our Vision
Yas Medical Centre(YMC) is dedicated to be an important part of the community-based welfare programs of the region, especially the rural areas, by providing quality care and it will support the Government's efforts to this effect.
Our Mission
Yas Medical Centre uses highly quality healthcare technology of international standards in an effort to reach individuals of various nationalities in the near and extended region around Buraimi. Quality services are offered by high caliber professionals, enhancing their performance consistently by providing required training programs on the current technological standards.
Message from CEO & Proprietor-Mr.Mohammed Ali Said Al Badi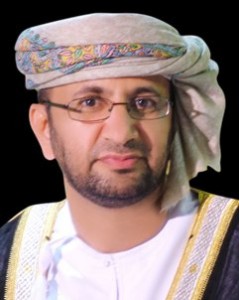 I would like to express my sincere thanks to all our patients for keeping their trust and confidence in YAS Medical Centre.Also, from the bottom of my heart, i would like to thank the Almighty for giving me this wonderful opportunity to serve the society by providing healthcare services as a goal to achieve a "Healthy life in all aspects for one and all" as the prime concern. I genuinely pray that the Almighty may give me confidence and energy and make me strong enough to face and overcome any kind of challenges in the future and to serve every individual in a good and comprehensive way. I am happy and delighted to say that we are gifted with skilled and highly professional specialists; they are loyal and completely dedicated to the patients and are ready to serve the society any time. My thanks also go to the paramedical and other support staff that are equally dedicated and loyal to YAS Medical Centre and have always supported it in all situations and have extended their cooperation on many occasions. I pledge to serve every individual in the region with the best possible healthcare services at an affordable price and to make this available to every class of patients. My dream was to provide patients with multi specialty facilities and with best services in the region. I am prepared to face any challenge that comes my way and I am ready for any sacrifice to make this dream come true.